Info
The B'va system (Pronounced Baah-Vaah) is a single-star system located in the Lewis Galaxy, and is affiliated with the Intergalactic Federation. But it is owned by the Caoticol Corporation. The system was discovered in 55 217 by an unknown surveyor. The system contains four planets:
Ustea
Ustea is an Ecumenopolis in the B'va system, Its buildings were fully constructed within 1000 years to where it looks today. From viewed from space, clearly defined districts are represented in circle shaped zones, there are 57 districts in total. The largest district - District 41, is the capital of the planet and is where the Caoticol Corporation Building is located. It is the first planet from its host star. It is one of the few planets that have a breathable atmosphere. Ustea has three moons.
Moons (From closest to furthest from planet)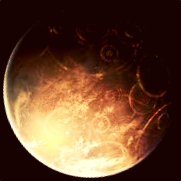 Each moon was colonized and part of the Ustean jurisdiction of the Caoticol Corporation in 56 207
PInoV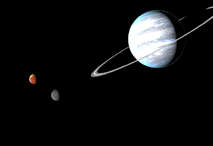 PInoV is a gas giant in the B'va system. It is a wonderful and curious phenomenon due to the atmosphere being breathable for humans. This is extremely rare for gas giants. The Caoticol Corporation took advantage of its atmosphere and began to harvest its gaseous resources. In 57 400, the Intergalactic Federation had established a massive floating city on PInoV. Simply named PInoV City. PInov has 75 moons in total, but has only two major moons.
Moons (From closest to furthest from planet)
Malku

Malku is the third planet from the star and is notable for it's blue surface. The planet is rich in resources and was approved to be used as a mining tycoon in 78 400 CE. Malku has no atmosphere or moons. Malku has no noteable zones or locations on its surface, but it is worth noting that Malku has high volcanic activity. In the B'va system, it is typical for large corporations and other factions present. However, Malku only has two
Inope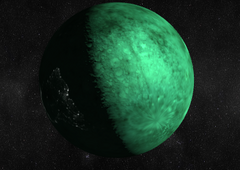 Very little is known about inope, in fact, the planet may not even exist but could be an asteroid or dwarf planet. Probes and exploration vehicles have been sent out before, but none have found any evidence that it could exist.