Military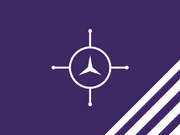 Considering that the Commonwealth is a very major intergalactic power, it bolsters a massive military, which is known to be among the largest in the Aylothn-Sagittaria Group. Since the Commonwealth holds a very heavy level of influence, it needs to keep it in check with the Commonwealth Astronavy. The Commonwealth Astronavy, much like all other militias, holds a high level of autonamy. It is heavily preferred in comparison to the Commonwealth Army, a primarily manned branch of the Commonwealth Military. Starships and roles for personnel are typically filled with AI, androids, or other automated intelligences.
Existing for approximately 80 thousand years, the Commonwealth Astronavyhas grown to a size comparable to that of the Confederacy of Borealis. As a result, the Commonwealth has held the ability to enforce intergalactic claims with relative ease. The Commonwealth Astronavy and Army has also been able to expand their reach to other galaxies ever since the War of the Ancients.
(TBA)
(TBA)
Commonwealth Army
(TBA)
Vessels of the Commonwealth
---
Community content is available under
CC-BY-SA
unless otherwise noted.