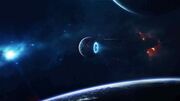 My Name is Frew001, and I am a sci-fi lover. I enjoy writing, but I can never get the hang of actual stories. This is why I love this wiki so much.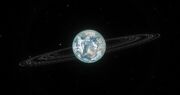 Feel free to help me on any article!
My pages
Miscellaneous
Planets:
Megastructures:
Stars:
Species:
Star Systems:
Chaos System

Red Point System
Galaxies:
Dimensions/Alternate Planes:
Nations:
Technology:
Psychokinetic Individuals:
Special Areas
Any red articles are articles that I want to create.
Pages I am helping develop
Star Systems:
Pages I don't want
Current Major Projects
Development of the Zalanthium Galaxy (see above)
Development of the Zalanthium Galaxies' History (mainly the Zalanthium Elders)
Anyone is welcome to help me!
General Pictures